Home Office Organization

Whether you use your home office for business or for keeping the family organized, we have various solutions that will meet your personal and corporate goals. Our designers will work with you to discover your specific needs and create a space that is customized to you.
Need help with clutter? We have storage and file solutions to put you on the path to a neat and tidy office.
Need more table space to be creative and layout projects? We can optimize your desk space with our array of accessories and also add in a matching conference table.
From full executive-style office installations to an office nook to help you organize your busy family schedule, we have a full range of solutions to meet every individual's specific needs.
Contact us for a free, no obligation consultation.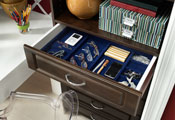 From CPU carts to keyboard and pencil trays we have accessories to make your space more efficient, leaving you with more time for what really matters. Find out more.
Send Us A Photo of Your Space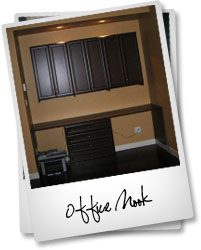 Have a home office or space that is in need of organization & storage solutions? We would be happy to take a look and let you know what our professional team could provide to make it functional and enjoyable again.
Send us a picture of your home office, workspace or any area in your home and we will provide you with a free, no obligation consultation.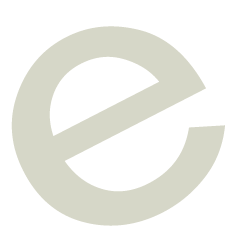 Providing Custom Closet & Storage Solutions Since 1992