Entrance & Mud Rooms
Hesitant to open the closet? Take one item down and end up with a pile at your feet? At Elite, we have organizational solutions for your entrance closet and the surrounding area. From free-standing units with a place to sit to built-in solutions for your entrance closet, we can maximize the usefulness of any space.
Jackets, shoes, boots, accessories and more. Your entrance closets and mud room can easily fall into a state of chaos with the large number of items of varying shapes and sizes you need to store there. From shoe shelves to cubbies for your accessories, we have the tools to help you re-organize your space.
We have solutions to keep the entrance to your home organized and clutter free. Contact us for a free consultation with one of our organizational experts.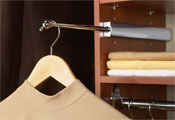 Just as your accessories can make an outfit go from drab to fab - our accessories not only provide function to your space but also that finishing touch to top it off. Find out more.
Send Us A Photo of Your Space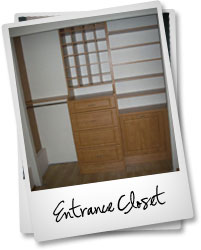 Have a entrance closet or space that is in need of organization & storage solutions? We would be happy to take a look and let you know what our professional team could provide to make it functional and enjoyable again.
Send us a picture of your entrance, mud room or any space in your home and we will provide you with a free, no obligation consultation.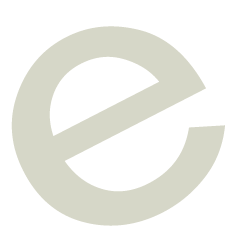 Providing Custom Closet & Storage Solutions Since 1992