About Our Products:
Send Us a Photo of Your Space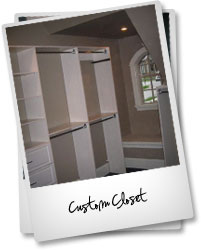 Have a closet or space that is in need of organization and storage solutions? We would be happy to take a look and let you know what our professional team could provide to make it functional and enjoyable again.
Send us a picture of your closet, garage or any space in your home and we will provide you with a free, no obligation consultation.

Providing Custom Closet & Storage Solutions Since 1992