The Process
What happens after you contact Elite Closets for a free, no obligation quote? We'll walk you through the process below:
1. Contact Us
We would be happy to discuss the requirments of your space online or in-person through the following methods:
Contact us using our online form. Send us pictures of your space and we can provide you with ideas and work through the consultation process without disrupting your daily activities.
Call or email us for an in-home consultation. We are more than happy to meet with you in your home and discuss your organizational needs in person.
Visit our showroom. View our wide selection of displays and meet with one of our designers for a consultation on site


2. Consultation & Design
Initially we will want to discuss the space(s) you need assistance with. Some questions we may ask to help us understand your needs are: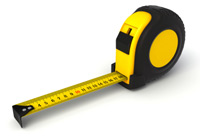 What are your goals for the space? What would be ideal for you?
What is or is not working currently in the space?
What type of items are you needing storage for?
Our experts will then develop a plan for your space that is customized to your needs and provide you with an estimate. We use a 3D computer design program so you will see exactly what your finished space willl look like before any produts are constructed and installed. Only after the design is met with your approval will your closet or storage system be created and installed to your specifications.
3. Installation
Our team of friendly, professional installers will return to your home and transform your space to our designers exact specifications. No mess left behind.
Now it's your turn! Contact us to design a closet or space that you will cherish for years to come.
Click on the video above to find out more about the design and installation process.
---
Providing Custom Closet & Storage Solutions Since 1992